Photo-Booth in a nutshell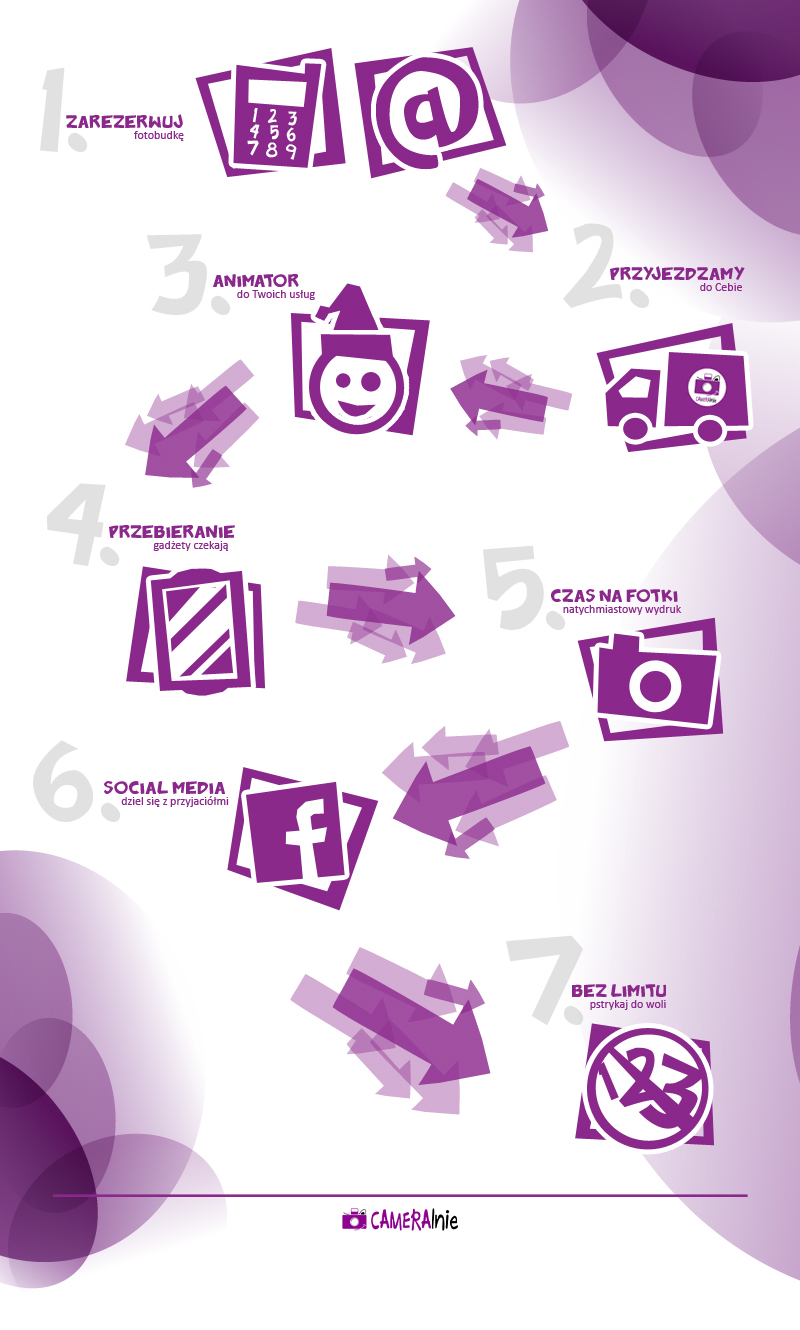 1. How does the photobooth work?
Using photobooth is simple - all you need to do is to touch the screen and follow brief instruction on the screen.
2. How much space does it require?
To set the photobooth the area of approximately 3m x 3m and 230 V is needed.
3. How long do we have to wait for the pictures?
Photos are printed immediately, most often printed in two identical strips of dimensions 5x15cm.
4. Do I also have to pay for setting up the photobooth?
Delivery, setup and clean up (setup time approximately half an hour) are not included in rental time.
5. How many pictures can we take?
Unlimited quantity.
6. When will my photos appear in the web gallery?
The day after the event.
7. Do you provide gadgets?
Yes, we have a whole bunch of them :)
8. Can we get an invoice?
Of course, we issue a VAT invoice.
9. Who operates the photobooth?
Each event is supervised by our animators.